Why the time for Compassionate Leadership & Management Training is now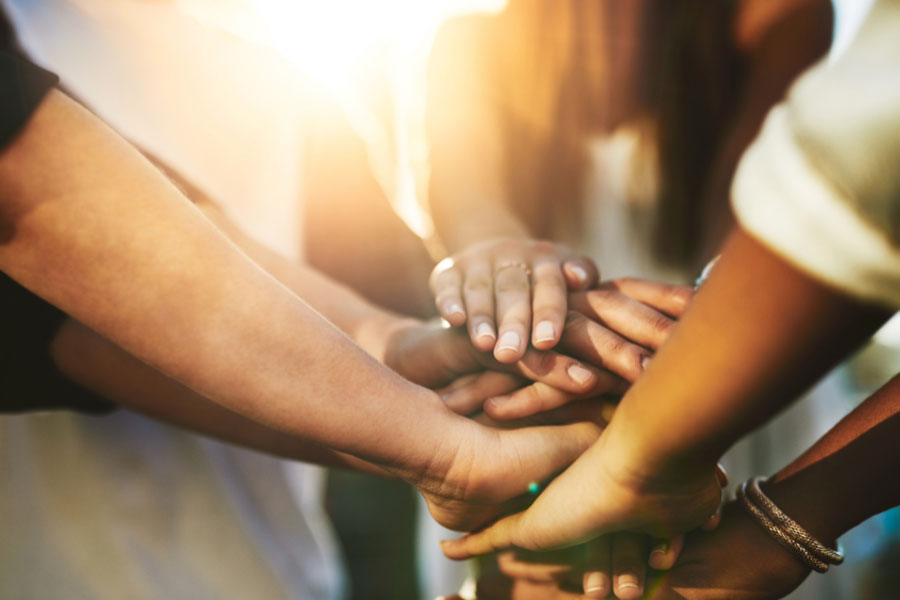 A new study by The Workforce Institute at UKG which included the data of 3,400 people across 10 countries, found that 69% of people felt their managers had the largest impact on their mental health.  This was greater than the impact of a therapist at 41%, and equal to the influence of their partner.
Although it comes as no surprise that managers have a significant impact on employees' mental health, this comes at a time when the past 12 months has seen a 25% increase in the prevalence of anxiety and depression worldwide (World Health Organization).  Therefore, the role of Manager is now critical to the wellbeing of individual employees and the ability of both individuals & organizations to thrive in 2023 and beyond.
As Leaders, how can we ensure that our management team have the tools and emotional intelligence they need in order to develop and lead highly motivated, deeply engaged teams?
We need radical acceptance that Compassionate Leadership must start at the top.
Long lasting, sustainable change requires a human centered approach to connection.  Leadership is hard, and regardless of sector, the success of every organization is entirely reliant on the ability of its people to thrive.  Leaders are dealing with unique individuals, with different needs, motivations and personalities.  If leaders can truly embody a compassionate approach to leadership, and empower their people managers to do the same, the positive impact would be exponential.
As highlighted by Dr. Chantal Basson, a Cayman based Clinical Psychologist & Compassionate Leadership Expert, 'Compassionate leaders have a deep understanding that employees are people first.  They use empathy alongside a number of high-level leadership skills to take a human approach to leadership. This builds psychological safety, connection and belonging within their teams.  The result is the fostering of an inclusive culture that encourages teams to feel safe showing and growing strength from our skills, knowledge, differences, imperfections, and vulnerability. Ultimately, when teams are led in this way, it develops a foundation of stability and inclusion, which has been shown increasingly to improve profitability and organizational purpose. For people to thrive personally and therefore ultimately at work, they need to feel seen, valued, and understood.  Cultivating a compassionate leadership culture fosters an environment in which this can happen, and is one of the most impactful, inclusive and positive actions a leader can take to create sustainable organizational change.'
The fundamental pillars of compassionate leadership are building trust through a cognitive understanding of individual & organizational challenges; a deep empathy for employees on an individual basis, along with the ability to enable team members to feel understood, connected and empowered to do their best work.  Ultimately, in this type of culture, employees feel respected, have high trust and this has a significant, positive impact on mental health.  As the  Workforce Institute at UKG explains, when employees have positive mental health, 63% are committed to their work and 80% say they are more energized and productive.
Why 'radical' acceptance?
Because the divide between leadership and management is all too real.  Too often, HR, Talent Teams and Middle Management are left floundering; attempting to implement critically important wellness, employee engagement and coaching programmes to bolster employee engagement and retention, but without true buy-in from key stakeholders and leadership teams.  Training and development programmes are too often used as a box-ticking exercise, a sticking plaster during challenging periods, or to appease HR Leaders who understand the benefits and champion culture change but find their pleas can often fall on deaf ears.  If Leaders of an organization are not persuaded of the impact poor management has on employee mental health, or do not understand the positive impact of compassionate leadership, no amount of management training workshops, away days or employee coaching sessions are going to have the impact required for sustainable change.
Invest in your People Managers
With the link between leadership and the impact on mental health being undeniable, leaders have a duty of care to reflect on their individual impact, ensure they are role modelling positive wellbeing behaviours, plus ensure management teams have the empathy and skill set to mirror this across an organization.
The role of People Manager can be one of the more challenging positions in any organization.  These individuals are buffeted between trying to implement leadership objectives, whilst balancing the needs of their individual team members.  Often without full sight over why certain business decisions are being made, which makes it hard to communicate authentically with their teams.   At times being asked to take actions they are not bought into, or themselves being managed in way that does not promote high trust.
Moving into people management is a complex career transition, as it involves a move from individual tasks to broader team focus, and this requires both a mindset and behavioural shift.   Managing people well, and being able to identify and unlock an individual's potential, is both extremely challenging and highly rewarding.  Yet too often people are thrust into management positions without training because they have been a top performer elsewhere in the business, not because they have a track record of developing people.
With 71% of people surveyed stating that stress at work impacts their home life, 64% confirming that it impinges on their wellbeing, and 62% saying that it negatively affects their personal relationships (UKG), it is imperative that people managers are given formal training on both the skill elements of management such as giving feedback, resolving conflict and building inclusive cultures, plus leadership coaching support to work through the more intangible elements of what makes a good manager.  Elements such as building trust, recognizing limiting beliefs, managing impact and adopting a growth mindset.
After all, as Compassionate Leaders, we owe it to our managers to provide them with the training, support and encouragement they need in to thrive under the responsibility they have for inspiring employees, supporting good mental health, and motivating the next generation of leaders.
For further information on Leadership Culture, Management Training or Executive Coaching please contact [email protected].  With thanks to Dr. Chantal Basson, Clinical Psychologist & Compassionate Leadership Consultant at Aspire Therapeutic Services, Cayman.