The Cayman Islands –Standing Out From The Crowd
Since the Covid-19 outbreak across the globe, the Cayman Islands has taken swift, proactive decision-making to protect the country and its inhabitants. A week was given between notification and full international border shut-down (22nd March). As borders closed, testing kits were being sourced and brought-in to deliver a progressive and (to date) impactful testing programme that has resulted in 1 death and 203 cases of Covid-19 (202 recovered), with 28,000 tests having been completed. In short, the response from the Cayman Islands Government has been swift, robust and successful.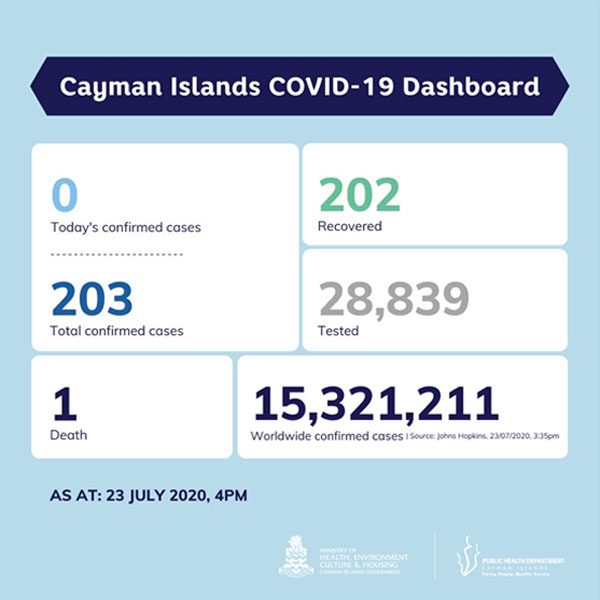 As the borders tentatively open, Cayman's pragmatic approach shines through, whilst many of Cayman's neighbors have opened their borders and are now closing them again, Cayman's approach is soft, with clear, gentle steps to keep the people and businesses of the Cayman Islands protected. The response to Covid-19 is a fantastic example of why the Cayman Islands is one of the most sought after destinations to live in, across the region.
For companies and professionals looking for a beautiful Caribbean Island to move to, with crystal blue seas and stunning beaches, Cayman is arguably one of the most dramatically stunning locations. As working from home has become more and more viable, it has given those looking to live abroad more opportunity to move to their dream location – and many are finding the Cayman Islands are it! However, the Cayman Islands is more than just another picture postcard island – an UK overseas territory, with world-class infra-structure such as banking, health and education, low crime rates and superb culinary delights add a multi-dimensional level to living here.
Yet what makes Cayman really stand out from the crowd is the professional framework that underpins living and working here, such as the legal system, the regulatory bodies and the professional approach to the big important life activities like buying a home or starting your new company via the economic zone. The Cayman Islands is home to many of the World's top law and accountancy firms and has an exceptional standard of living and this is down to clear and strategic oversight from a government and civil service who have developed world-leading infra-structure. The trickle down effect from this professional level of business is palpable – architecture is beautiful, homes are built to exceptional standards (supported by a reputable building code), schools are a great standard, you can get excellent medical treatment and coverage. In short, investing your time, your money and your lifestyle in the Cayman Islands is well worth it and the returns are phenomenal.
As Cayman weathers the storm of Covid-19 and people being to enjoy being outside and meeting friends for dinner overlooking the ocean, it is clear that the Cayman Islands has a solid approach to long-term sustainability across all aspects of life, which shines through and is attracting more and more expats looking to live somewhere that stands out from the crowd.