Affinity Recruitment is proud to announce that as of September 2018, we have partnered with JTF Recruitment Consultants Inc in order to provide our clients and candidates with additional opportunities.
JTF Recruitment Consultants Inc specializes in the recruitment, counseling, and placement of partners, associates, law clerks, and all legal and administrative support. The Managing Partner Joanne Rossi has over 25 years combined experience as a lawyer and recruiter, having worked in boutique, international and Wall Street firms, as well as in-house legal departments, Joanne specializes in placing lawyers and all legal support staff in law firms and in-house legal departments.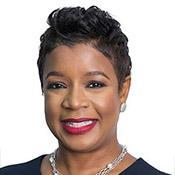 Michele Aubert is a Human Resources Management Expert with over 25 years of experience. She is the Managing Director of Affinity Recruitment Ltd. Affinity's focus is in the recruitment for the following sectors: Financial Services, Legal, Public, Management Accounting, IT and general Office Administration.